How to Love a Little Leopard in Just The Right Amount
Lots of leopard print can be overwhelming, but a little kick of it takes an outfit up several notches for sure. Hopefully, you're just in time to shop these great finds! One or two clicks on the images at the bottom of this page will take you right to them. Nonetheless, read on for a mini shopping lesson and use these ideas as inspiration for your next outfit.
Why these work…
You can add a flash of color to a basic black top with this skinny silk scarf worn around your neck or in your hair.
The stripes and leopard pattern transform a regular sneaker into a more sophisticated choice for wide leg trousers or denim.
This lipstick case is chic enough to confidently take out at the dining table!
A skinny calf hair belt effortlessly uplifts a black top and jeans into "outfit" status.
If you're a little timid to wear bold prints, a phone case is a fun way to participate instead.
The knockout lines of this leopard print heel give you a very expensive look for less.
This sexy, fold over clutch is rich enough for a little black dress and takes casual looks to brave new heights.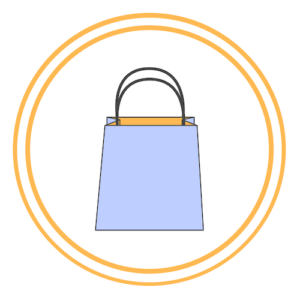 Click below…
Clicking on the products below takes you right to them. When making a purchase through these links, a commission is potentially earned by WWTNT at no extra fee to you. But don't worry, I only feature products that I truly value for my readers.
Do me a favor?
If you purchased something, I'd love to know how it worked out for you in the comments below. Feel free to email me photos of how you wear it as well! I read every comment and use what I learn from your feedback to choose future products for you.
Next, if you haven't already, subscribe! You'll receive all that you need to build a closet full of flattering outfits that will fill you with confidence and make you shine.