How to Find Your Best Color Palette
A Note About Color Palettes:
As I've been researching and constructing the How To Discover Your Signature Style (And Gain The Confidence To Wear It!) course, I've repeatedly come across advice regarding personal color palettes (or "finding your colors").
Recognizing the colors you are most often attracted to, and more importantly, the colors that look good on you, is very beneficial. BUT: it's not something you need to stick to religiously.
If you find yourself attracted to a color not within your usual range, but it compliments you and works with several other things in your closet, you're good to go. It's helpful to have variety in your wardrobe.
That being said, color likes and dislikes are an important component of your style and will help you refine it.

Identify Your Palette
When you first subscribed to WWTNT, I sent you an email suggesting you create a "My Style" Pinterest Board (if you just joined, you'll be receiving it soon!). 
As you use your board as a place to store beauty and outfit inspiration, you'll start to notice color repetition. This is the "palette" you are drawn toward.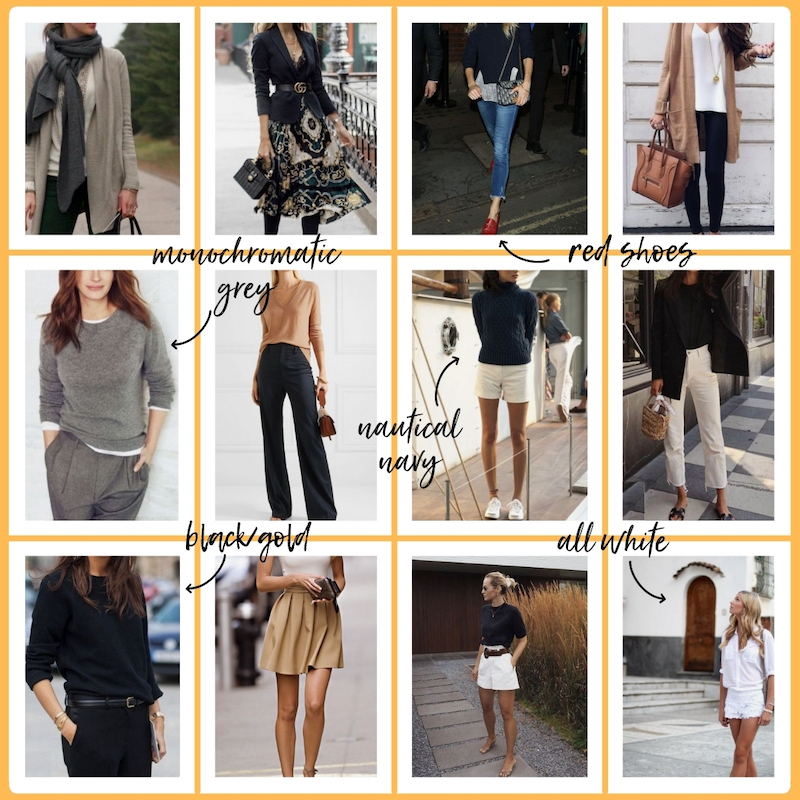 For instance, above is a sample from my Pinterest collection. You can see I'm drawn to black, navy, grey, camel, cream, and white. (I could blame it on all my years with Giorgio Armani, but truthfully, I've always gravitated toward these shades.)
These are also the main colors in my current wardrobe. But not the only ones.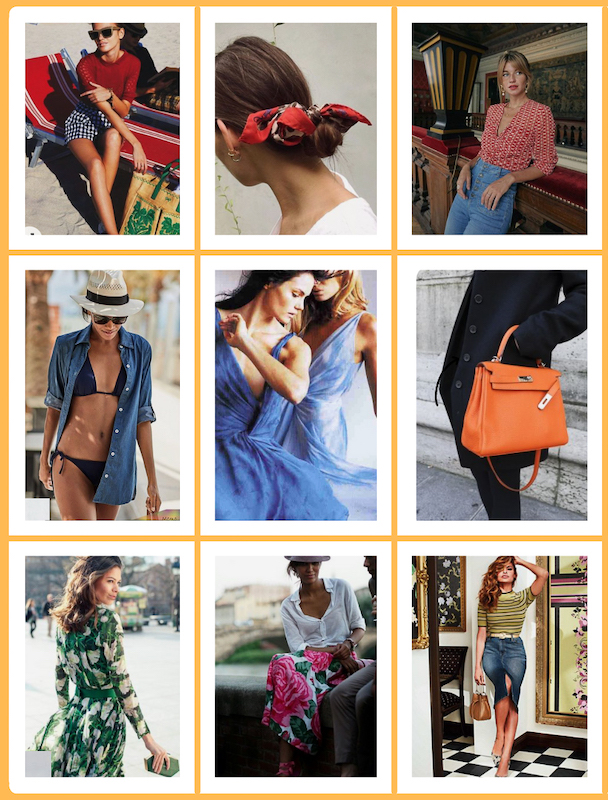 When I want pops of color, I go for colors like denim and chambray blues, bluish reds, magenta, Hermes orange, and occasionally, olive or emerald green. They are each colors that easily integrate into the core colors of my wardrobe.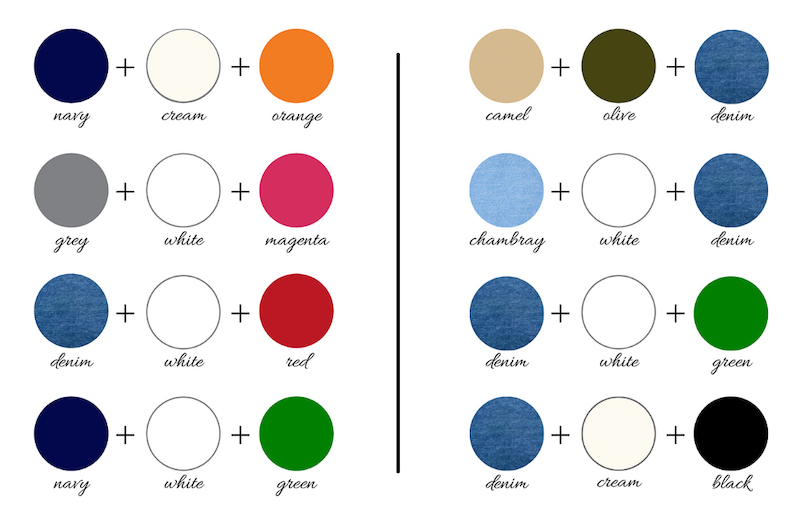 Questions to Ask Yourself…
I will go into color palettes in much more detail in the How To Discover Your Signature Style (And Gain The Confidence To Wear It!) course, but for now, take note of the most prevalent colors in your "My Style" Pinterest board and consider:
How do they compare to what's most prevalent in your closet now?
Do you often wear those colors or have you worn those colors in the past?
Have you received compliments or felt better in some colors more than others?
Do you need more of one color or have too much of another?
Color preference is an important part of your style. Don't be afraid to experiment. If what you're collecting on your Pinterest inspiration board is showing you something different from what's currently in your closet, maybe it's time to try it!