And a Pop of Red Wins The Spotlight!
Hopefully, you're just in time to shop for these great finds! One or two clicks on the images at the bottom of this page will take you right to them. Nonetheless, read on for a mini shopping lesson and use these images as inspiration for your next outfit.
Why these work…
The ruffles at the shoulder of this super-soft tank draw your eye upward. And the cool tone of this shade of red is flattering on many skin tones.
The cropped sweatpants are soft and cozy, making them perfectly vibrant loungewear.
This silk scarf reminds me of the famous twilly at Hermes. No, you won't look like a flight attendant with it around your neck!

 

It can also provide a pop of color wrapped around your wrist, your handbag, or tied in your hair.
Dress this wrap coat up or down. It's sophisticated and bold. This one by Halogen is out of stock for now, so I've linked a similar one in the meantime.
This plus size ruffle hem jacket has a drawstring that beautifully accentuates the waistline. The resulting peplum style is very flattering and the color is knockout!
These red tassel earrings remind me of the sassy outfits cha cha dancers wear! Because they are such a statement, don't clutter the look by wearing a necklace, busy top, or hair accessory. They need to stand alone. A bracelet or rings are fine because they are far enough away from the earrings.
I have these sandals in yellow. They are a great way to add a pop of color to an outfit. The block heel is stabilizing, so they are very comfortable. Wear them with everything from summer dresses to jeans. Also, see below for some lower heeled options. 
Lastly, I thought I'd share the tote bag currently on my lust list because it illustrates the effect of a pop of red perfectly! An otherwise basic bag is amplified with a flash of red both inside and out. I've included a much more budget friendly alternative below as well.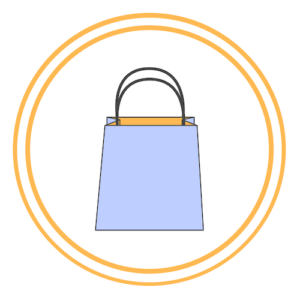 Click below…
You'll be taken right to the stores that carry them when you click on the images below. If you make a purchase through these links, a commission is potentially earned by WWTNT at no extra fee to you. But don't worry, only products that I truly value for my readers are chosen to be featured.
Do me a favor?
If you purchased something, I'd love to know how it worked out for you in the comments below. Feel free to email me photos of how you wear it as well! I read every comment and use what I learn from your feedback to choose future products for you.
And if you haven't already, subscribe! You'll receive what you need to build a closet full of flattering outfits that fill you with confidence and make you shine.