You Need To Be Rainy Day Ready
Hopefully, you're just in time to shop these great finds! One or two clicks on the images at the bottom of this page will take you right to them. Nonetheless, read on for a mini shopping lesson and use these images as inspiration for your next outfit.
Why these work…
Not just another nautical shirt, this one, modeled after a vintage tee, has a contrasting neckline that adds interest. Its stripes create a fun pattern play against the plaid umbrella. 
When it comes to functional outerwear, look to the experts. Pendleton (founded in 1863!) knows best how to keep out the wind and wet with waterproof shells and fully sealed seams.  And vivid red is just the pop of color you need on gloomy days.
This nylon bag is thin enough to be worn crossbody underneath a raincoat, while still being perfectly sized for essentials.
Frye is famous for its iconic leather craftsmanship. Therefore, this timeless grained belt richly accessorizes any casual outfit.
This classic barrette is curved to catch extra-thick tresses and is polished to a shimmering gleam. It's an elegant way to maintain control in the mist.
Extra moisture in the air often spells FRIZZ. But, Kerastase has an iconic hair oil (for all hair types) that quickly controls frizz, smoothes and styles.  And it gives your hair incredible shine!
Hunter, also of iconic British Heritage (circa 1856), is the "go to" for stylish rain boots with traction-gripping soles and are worth their price. (Still, I included a more affordable option lined with shearling below!)
This lightweight, flip-resistant, auto open-close umbrella is designed with sturdy ribs to stand up to heavy rain. And the thin red lines throughout its plaid pattern look great next to the bold raincoat.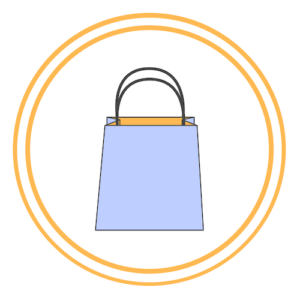 Click below…
Clicking on the products below take you right to them. When making a purchase through these links, a commission is potentially earned by WWTNT at no extra fee to you. But don't worry, I only feature products that I truly value for my readers.
Do me a favor?
If you purchased something, I'd love to know how it worked out for you in the comments below. Feel free to email me photos of how you wear it as well! I read every comment and use what I learn from your feedback to choose future products for you.
Next, if you haven't already, subscribe! You'll receive all that you need to build a closet full of flattering outfits that fill you with confidence and make you shine.