You have a closet full of clothes, but nothing to wear.
You see other women around you that are always so put together. How do they do it?
You want to look and feel great, but you need clothes that work with your lifestyle and you don't know where to begin.
And the last thing you need is to be spending your time sifting through countless blog posts, magazine articles, and fashionista Instagram outfits that you'd never wear!
I can give you the shortcuts to having a wardrobe that makes you shine.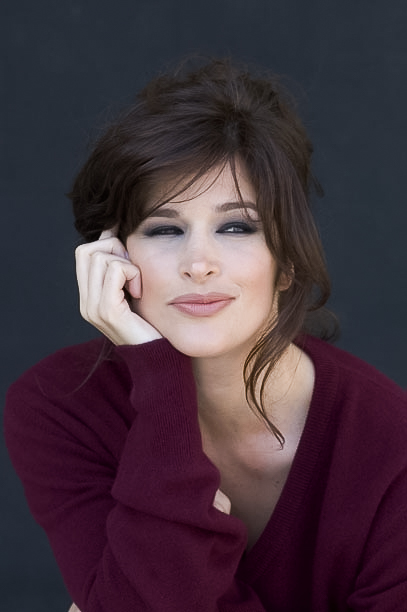 Hollywood Stylist and Personal Shopper Erin Ross
Before my 20 years working for Giorgio Armani on Rodeo Drive and with the fashion houses of Gucci, Valentino, Ralph Lauren, Dolce & Gabbana, Prada, and many others, I too stood in my closet, staring at an overwhelming pile of nothing to wear. 
During my two decades dressing A-list movie stars, musicians, socialites, and more, I learned everything I could from the most talented stylists, costume designers, tailors, and clients in Hollywood.
I became skilled at helping my clients discover their style and build wardrobes they love to wear because their personalities are truly represented.
I no longer have to stand cluelessly in my closet and neither do you.
As Featured in The Robb Report: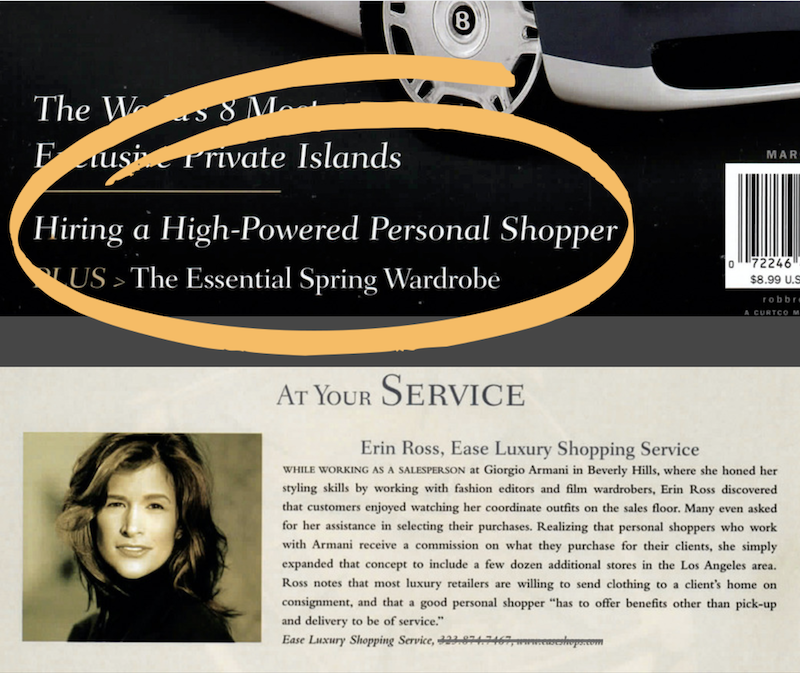 "So many [clients] don't have the time," explains (Erin) Ross, "and it's overwhelming when they do go to the stores. Often there are just too many choices, and it becomes intimidating."
- William Kissel. "Shop Lessons" Robb Report
Imagine opening your closet doors and easily finding outfits you LOVE that beautifully reflect who you are and how you spend your time.
"Erin has made shopping easy and fun! She helped me find clothes that accentuate my assets and camouflage my insecurities. Love it!" - Jillian
"Thank you for helping me finally get rid of the clutter!" - Laura
"My son told me I looked pretty! I almost cried." - Kelly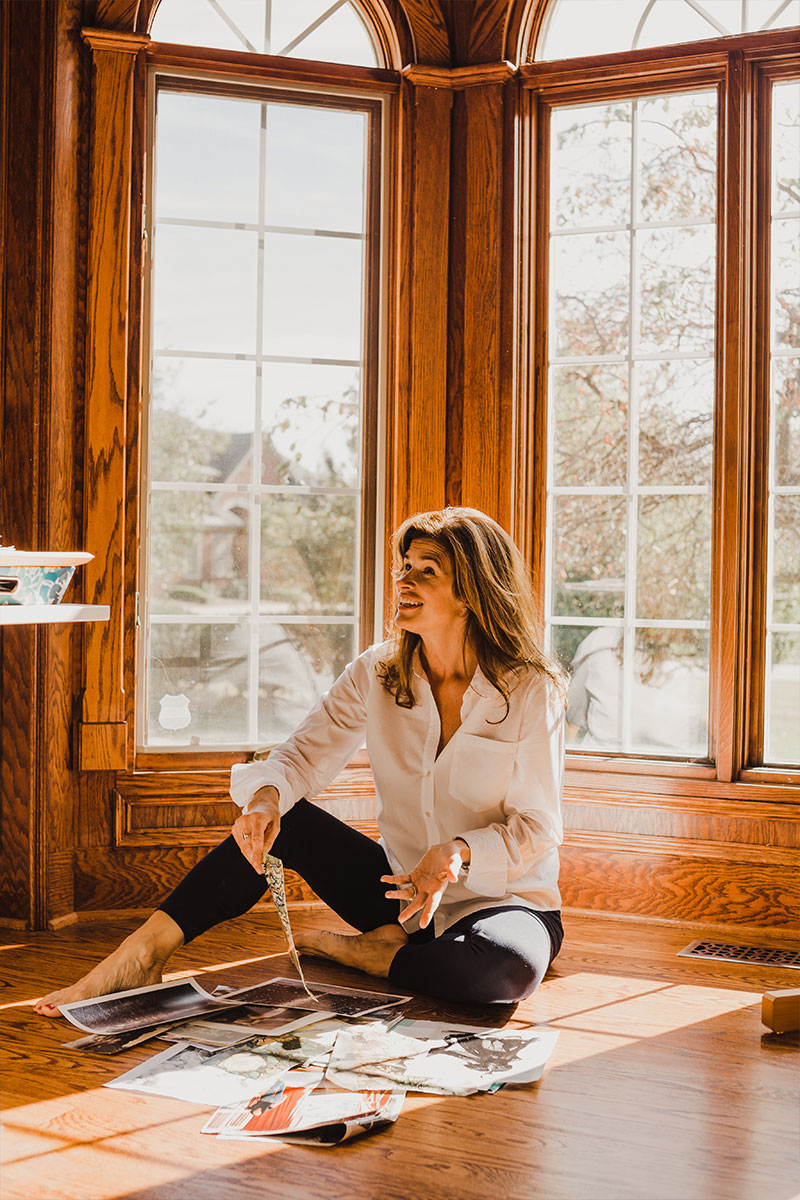 When you become a member of the WWTNT Community...
You'll learn simple methods that will help you develop your style and confidently modify your wardrobe to fit your lifestyle, without the frustration of wasting time or money.
I want to hear from you...
What is your biggest struggle with your wardrobe right now?
Send me a quick message below.
Until then,