How to Dress Better: Discover Your Signature Style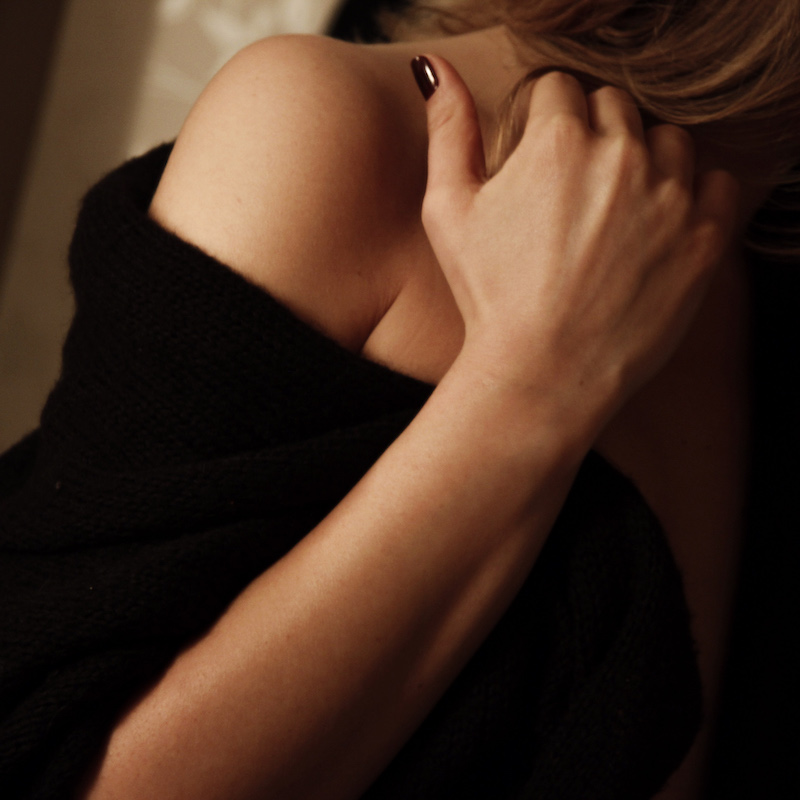 Your Signature Style…
In fashion, the phrase "Signature Style" gets thrown around a lot.
Those two S's sound so good together.
True, your personal style may be similar to someone else's, but how you choose to represent yourself really is as unique as your signature.
But is your signature today the same as it was in high school? Still dot your i's with hearts?
Just like penmanship, style evolves.
Your experiences shape your style. And you've been through the biggest life changing experience of all:
Motherhood.
Whether your body has changed or not, you've grown.
You don't necessarily want the same things.
You have different responsibilities, different experiences, not to mention different errands (oh so many errands…) than you did before having children.
Maybe you left the office to work from home instead. At first, it was great leaving behind the constricting work clothes, but now you miss the polished, dressed up you.
Maybe you've embraced the comfort necessary during "baby time" and will never go back to tight clothes. But you'd like to look a little more put together. "Comfortable" can so easily slip into "dumpy" (Luckily, you can have both "polish" and "comfort". More on that later!).
No matter your circumstances, after motherhood, much of what once worked, no longer does.

Finding You…
Your style and what you choose to wear reflects who you are right now. The question is: Do you like the reflection you see?
Clothes can make us feel something. How do you feel in a cozy cardigan?  A sharp, skirt suit? A girly, floral dress?
How do oversized, worn out sweats make us feel?
It's time to step back and get a fresh mind set. Yes, you've changed, but you aren't just Mama and "the you" you love is still in there.
It's time to discover (or rediscover) your Signature Style.
A Style All Your Own…
Your Signature Style is a combination of the looks you most admire that feel most like you and are appropriate for the places you go and the things you do.
You MUST have an understanding of it BEFORE you edit your closet, throw anything away, or shop for One. More. Thing.
So, does finding your style mean deciding if you fit into a specific category, like "Minimalist", "Bohemian", or "Classic"?
No. You shouldn't categorize your overall style this way because you're not all one thing.
You may love Mexican food, but you don't eat it every day, right?
My wardrobe is primarily "Classic". But I also have a mix of bohemian summer dresses, sexy, glamour pieces, and edgy, city looks. The key is that all of it is comfortable and task oriented, so which clothing I choose to wear at any given time is simply dependent on my mood and where I'm going.
An Artist's Muse…
The way to find your Signature Style is the same way designers, fashion editors, writers, and other artists find their muses:
A inspiration board.
And you're in luck! Before the tech era, we only had doodles, photographs, and tear sheets from magazines that we'd spend hours finding, cutting, pasting, and hanging on the wall.
Every fashionista out there will point you right to Pinterest, the wonderful abyss of interconnected inspiration boards.
And they're right…and wrong.
Pinterest is a fantastic tool for curating inspirational fashion boards…as long as you're pinning the right things for the right reasons.
When you look at (and hopefully follow!) my Pinterest board entitled My Style, you'll see that I have a variety of beautiful images.
There are a few photos of Cameron Diaz in casual outfits.
She and I look nothing alike.
She's got a straight athletic build and I'm curvy. Anything she wears will look completely different on me.
I know this.
But I'm pinning it because I like the concept of the outfit, or I like the colors, or it just makes me feel inspired.
The images are just that: inspiration.
Just by collecting these images, you learn so much about what you like and what looks good together.
Take the time to go to Pinterest and create your own "My Style" board (or edit one you already have).
If you're new to Pinterest (or want some quick tips), you're in for a free treat and will certainly end up creating way more than just fashion boards…you're welcome! Here's a simple Pinterest Step by Step
Collect the images that appeal to you and note what it is about them that you admire. Is it the way the outfit is put together? Its proportion? The colors? An individual item? Even pinning something because you like the "overall vibe" is ok, as long as you note it.
Feel free to get lost down the rabbit holes of "the rich and famous", but for specific outfits, try to keep in mind your lifestyle. It's still ok to pin anything you like, as long as you note the reason why.

Eyes Wide Open…
I love Pinterest for the ease of finding images immediately at my fingertips, but there is inspiration to be found elsewhere:
Magazines:  The editorials are usually extreme and trend related, so be sure to look around other sections of the magazine as well for more everyday looks.
Celebrities:  The Red Carpet is almost always done by stylists. Also look for "in the airport images" for more casual outfits.
Movies/TV shows:  I loved the clothes in Mr. & Mrs. Smith! Tell me your favorites in the Comments below.
Online Shopping:  Nordstrom.com almost always has a suggested outfit section called Your Look just below the product on its page. Net-a-Porter.com also styles their merchandise beautifully.
Social Media:  Carefully head into fashionista territory. Some portray the products more truthfully than others, but there are many ideas nonetheless.
People Watching:  Take note of others around you with style you admire. Do them a favor and tell them they look great! Most people are flattered you noticed them and are even happy to tell you where they found something.
WWTNT:  Look through the Outfit Ideas collection under the Discover Your Style section. I give you examples of what looks great together and tell you why it works to help you make smart style choices.

A Clearer Path…
After awhile, you'll be able to analyze your collection and determine which things resonate with you and why. 
Look for reoccurring themes in colors, silhouettes, styles, individual items, textures, patterns, and overall vibes.
You'll see in my My Style board that I'm drawn to classic silhouettes. I like mostly black, navy, camel white, and grey. There's not a lot of embellishments and the overall vibe is "understated elegance" mixed with "West Coast casual". (That all comes from my years with Giorgio Armani in Beverly Hills. As I said, your experiences influence your style.)
Spend some time.
Edit your choices.
You may find the images you were initially drawn to don't spark the same excitement they originally did because you've found others that resonate with you more. Recognizing that is a lesson in itself. I find myself still editing my own board.  
Understanding your Signature Style doesn't happen overnight and will continue to evolve with changes in your lifestyle.
But identifying and refining your taste will help you make smarter choices when you're ready to edit your wardrobe and start shopping.  
And if you haven't already, subscribe! You'll receive what you need to build a closet full of flattering outfits that fill you with confidence and make you shine.