How To Rock A Look On Black Sand Beach
Hopefully, you're just in time to shop for these great finds! One or two clicks on the images at the bottom of this page will take you right to them. Nonetheless, read on for a mini shopping lesson and use these images as inspiration for your next outfit.
Why these work…
This straw fedora hat is perfect for traveling because it maintains its shape! Because of this lasting quality and its forever classic style, it's worth every penny. Further down, is another "crushable" style by Eric Javits.
Tom Ford makes incredible sunglasses. This investment worthy pair is tip top glamour. (I've also included a look for less imposter below!)
Tory Burch does beautiful swimwear. She uses quality fabrics and it's very well made. The belt on this swimsuit accentuates the hourglass look by defining the waist. I also included the plunging halter version below.
Because who wouldn't want a knockout black bikini with a fantastic price tag?
How often do you get to wear a gown? This beach coverup feels just as enchanting as one. Below, you'll find a plus size option. I've also found a shorter style coverup in white for an opposite choice.
If you're going for an all black and white theme, this beach towel with its delicate tassels is a nice, breezy choice that won't weigh down your look.
You'll need a beach tote dedicated to handling the mess of sunscreen and sand.

 

This one has a flirty tassel and is priced well for the job.
Flip flops look a bit more refined when the straps are narrow. A nice wedge or espadrille is also suitable for swim loungewear.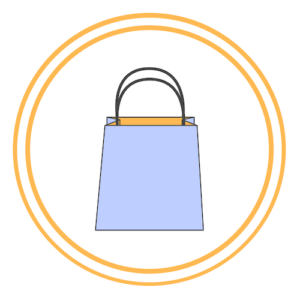 Click below…
You'll be taken right to the stores that carry them when you click on the images below. If you make a purchase through these links, a commission is potentially earned by WWTNT at no extra fee to you. But don't worry, only products that I truly value for my readers are chosen to be featured.
Do me a favor?
If you purchased something, I'd love to know how it worked out for you in the comments below. Feel free to email me photos of how you wear it as well! I read every comment and use what I learn from your feedback to choose future products for you.
And if you haven't already, subscribe! You'll receive what you need to build a closet full of flattering outfits that fill you with confidence and make you shine.