How To Build The Best Capsule Wardrobe? Ask Donna Karan
Donna Karan's Seven Easy Pieces
If you're wondering what exactly a capsule wardrobe is and how to create the best one, you just need to ask Donna Karan. Back in the '80's she created "Seven Easy Pieces", an interchangeable group of work wear clothes that have stood the test of time and are still perfect for today. Almost all black, very sleek. There was a bodysuit, a tailored jacket, a cashmere sweater, a dress, something leather, a white shirt, and a skirt. Any which way you mixed them together, they made beautiful outfits that would take you from the office to date night.
And that's basically what a capsule wardrobe is: a small collection of clothes that work together to create many outfits. Here are just a few combinations: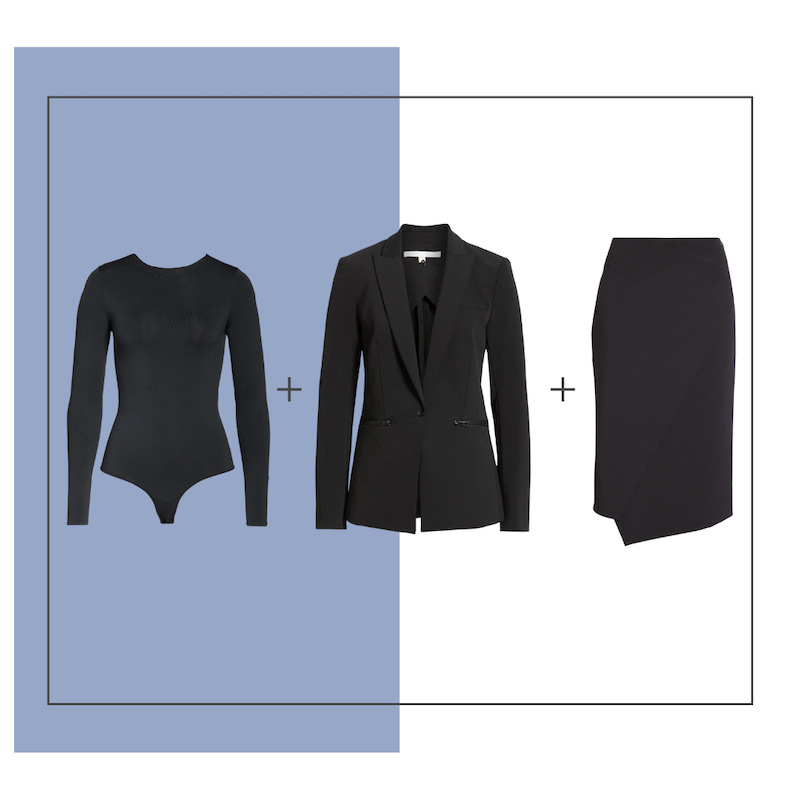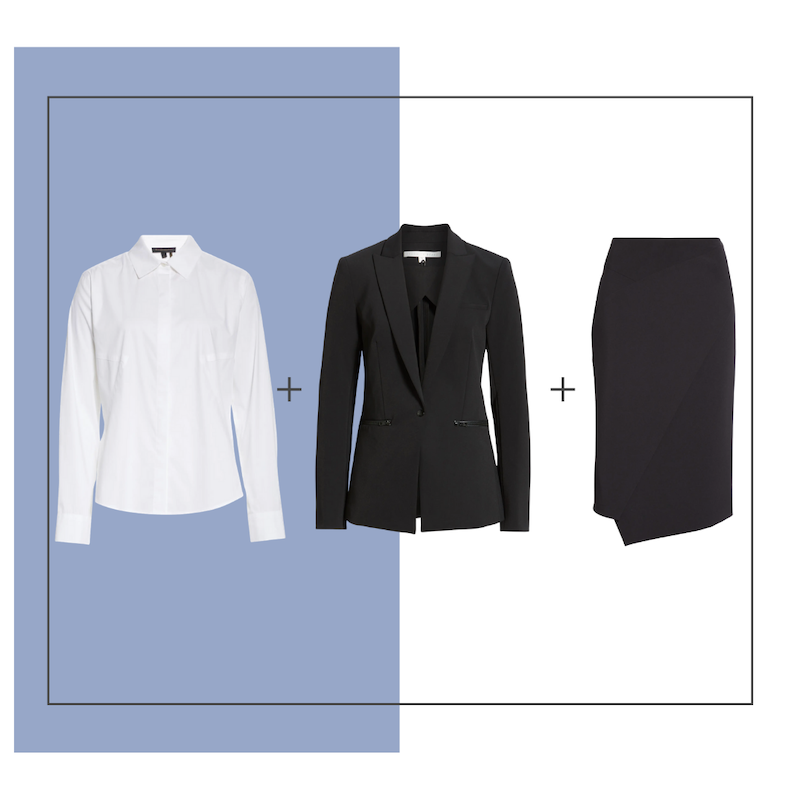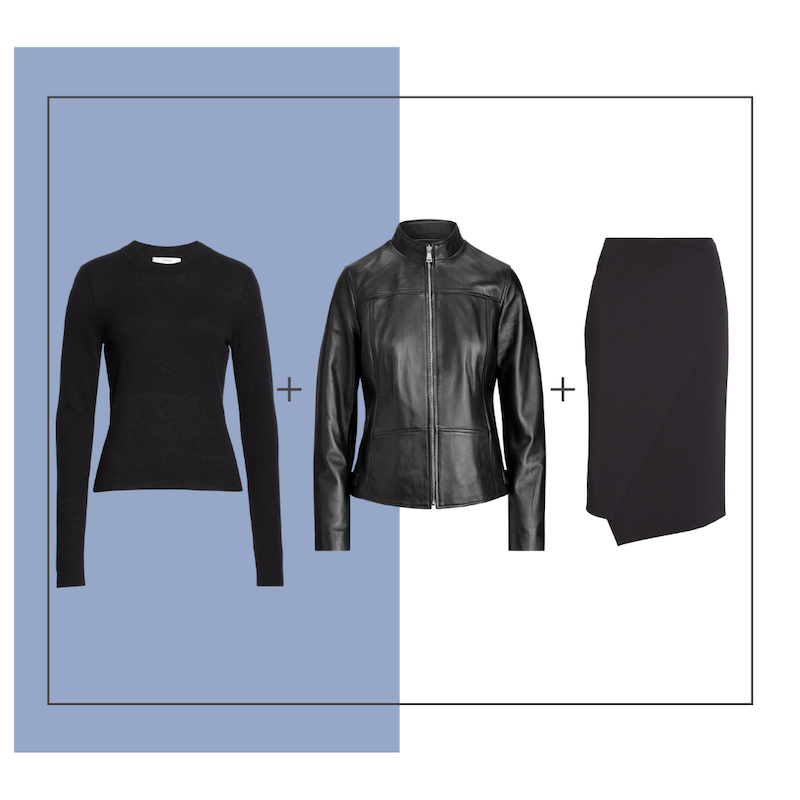 Accessories Do All The Work
Just by adding different accessories to the basic combination of a body suit and skirt, you can achieve multiple outfits:
A polished work look might include a satchel handbag and a low heeled boot for getting from the subway to the office with everything you need for the day.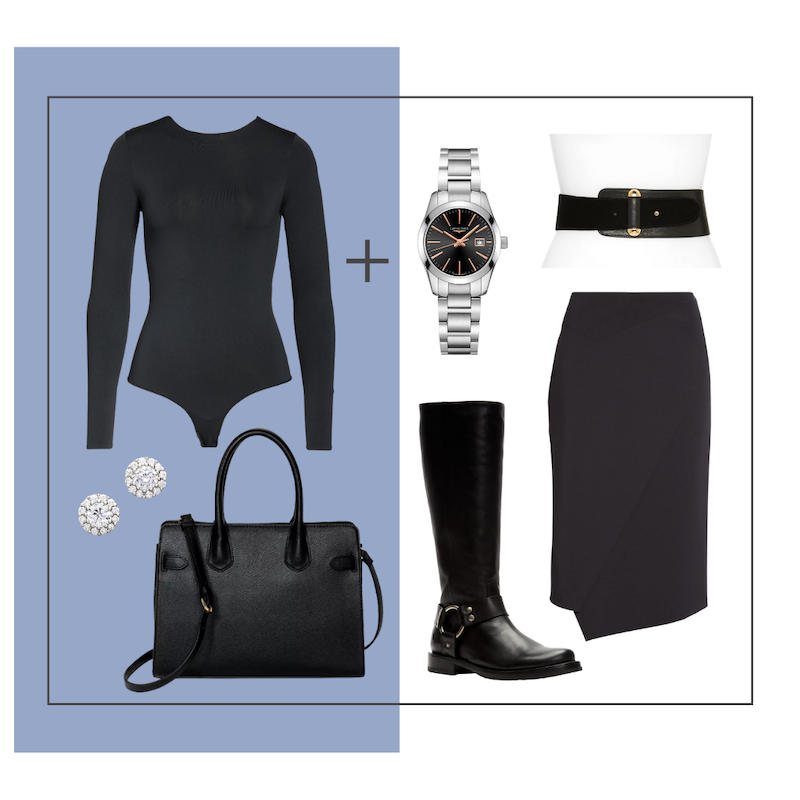 Simply by changing the accessories, you can elevate the look to a dressier outfit.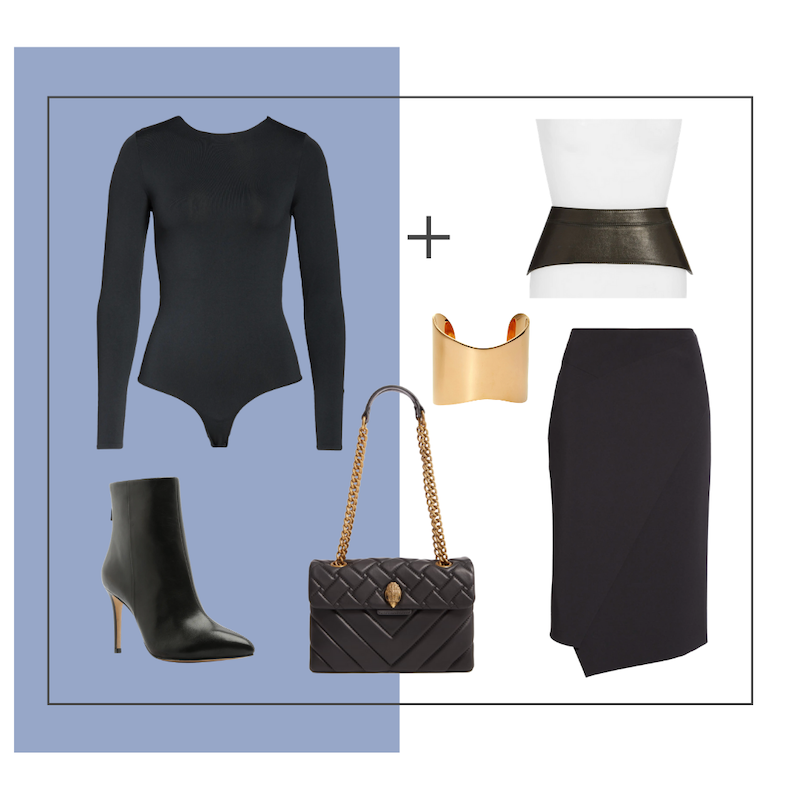 You can even take those two basic staples, the bodysuit and the skirt, out for cocktails by adding heels, jewelry, and a leather clutch. (Note: The belts and the rest of the accessories shown in these examples also work with just the dress!)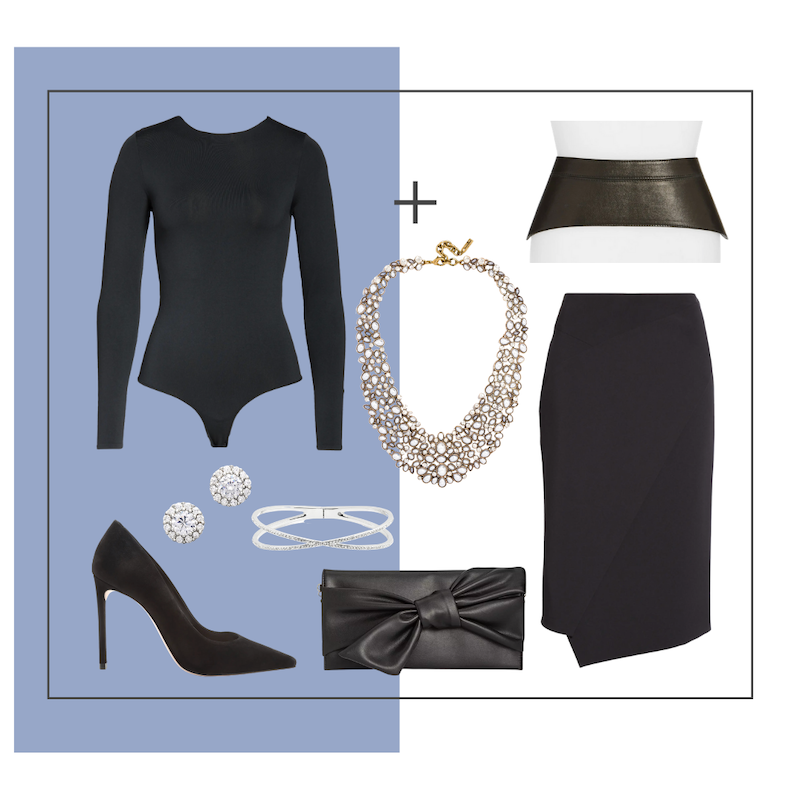 Here's another example that will take you from day to night: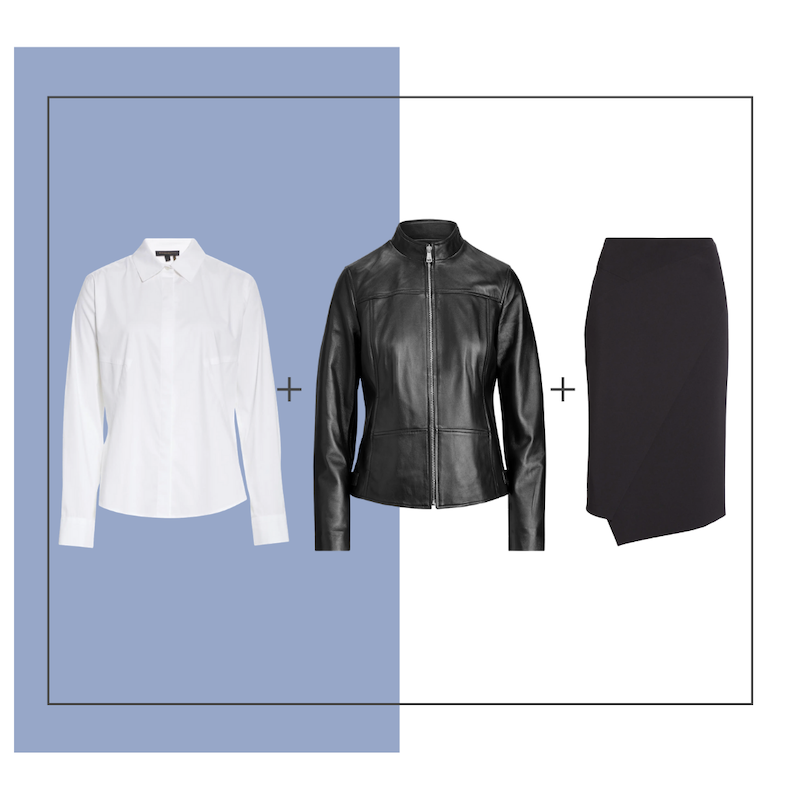 Easily go from "work",
to "after work" just by swapping out the accessories.
And if the leather jacket isn't your thing, you can substitute a structured blazer:
Finding Your Capsule Wardrobe
Your Seven Easy Pieces might include a pant instead of a skirt. Or your "something leather" might be the pant or the skirt. This template is just an example to clarify the concept of a capsule wardrobe. Use it as inspiration for building yours.
For more on how to create a capsule wardrobe that's right for you, watch my video How To Build A Capsule Wardrobe Without Making Big Mistakes. It will thoroughly walk you through the what, why, and how of building a versatile wardrobe that's right for your personality, shape, and lifestyle. Alternatively, you can read the corresponding post here.
Where Is She Now?
For more on the incredible Donna Karan and her world, visit Urban Zen: A Philosophy Of Living By Donna Karan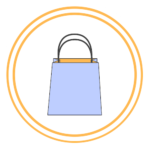 Click below…
Clicking on the products featured in this post below takes you right to them. When making a purchase through these links, a commission is potentially earned by WWTNT at no extra fee to you. But don't worry, I only feature products that I truly value for my readers.