How You Hang Your Clothes Can Help You Dress Better
One of the keys to dressing better is organization. How you hang your clothes can actually help you make better choices when getting dressed.
A well organized, aesthetically pleasing closet becomes your personal boutique. Imagine recreating the first time you found that item hanging in the store. Most likely, it was hanging pristinely amongst other garments and caught your eye. But at home, in your closet, has it lost its shine? It could be because of its surrounding environment.
You don't need a vast, walk-in closet to create a salon worthy of all the wardrobe treasures you've found. Read on to see how easily accessing what you need will make you fall in love with your clothes again and lead to more creative outfits.

How To Hang Your Clothes
Hang your clothes by category: blouses, button downs, knitwear that would otherwise wrinkle if folded, jackets, leather, skirts, pants, dresses, and scarves. You should also hang suits and may consider hanging them as separates. This way, you're likely to wear the suit jacket or pants/skirt with something other than its mate. Some classic suit jackets make excellent blazers and can be worn casually.
Depending on your degree of compliance, you can arrange all the shirts together or further categorize them into long and short sleeve.
And, it doesn't matter if the garment is dressy or casual. It gets mixed in with the rest of its category. This way, you're more likely to experiment with hi-lo dressing (mixing dressy pieces with casual ones).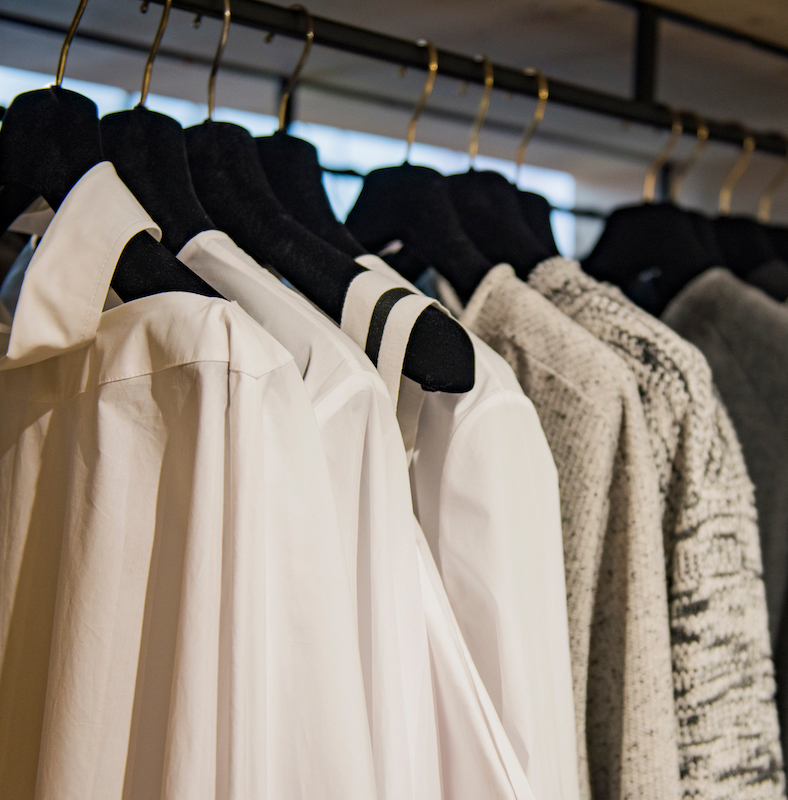 Not Just Aesthetics
Arrange everything from light to dark colors. It not only looks good, but it also helps in finding what you need faster. Start from light to dark at the beginning of each new category. 
Make sure clothing is all facing in the same direction. It's easier to recognize your clothes, visually create outfits in your mind, and prevents losing precious closet space to hangers with structured shoulders facing one another.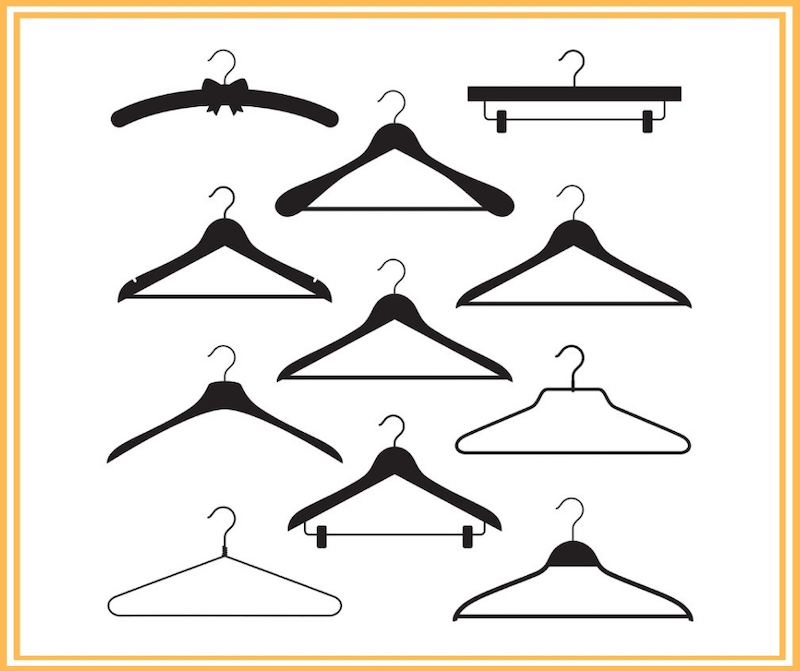 Tools of the Trade
You may need some garment bags. Embellished or sequined pieces need to be "separated" from other clothing because they snag surrounding garments. Use breathable garment bags (preferably with a window) for these pieces. Garment bags are also good for keeping rarely worn formalwear dust-free. Just make sure you choose the correct bag length to keep things wrinkle-free as well.
Instead of garment bags, you could use acid free tissue draped over the necks of the hangers. It's a good trick for keeping the dust away. But, do not store clothing in dry cleaning bags! They can discolor fabric if left on too long.
Use the same color hangers. Remember, you're creating your personal boutique. The psychology of this is important. You want to maintain the initial enthusiasm you had for the garment. It will help to treat it like it's special. This is your store and your store has matching hangers.
Hangers:  Have the correct assortment. Aesthetically, it's best if they're all the same color. Thin, slip resistant hangers create more space and keep garments in place. You'll definitely need a rounded or

padded shoulder style

 to keep the shape of your jackets. Use 

clip hangers

 for skirts and trousers.  And a swinging arm, 

multi-bar hanger

is perfect for scarves, keeping them wrinkle free and easily accessible. You'll find some great picks in the shopping section below. 

If you follow the tips above, your closet will start to serve you instead of sabotage you.
You've created a valuable space. You'll feel better about your purchases and will hesitate before adding something to your closet that doesn't deserve to be there.
And you've created an organized hanging space that lends itself better to creating a multitude of outfits from what you can now easily find. You'll see your clothing in new ways and will be more able to experiment with it.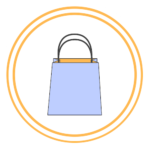 Note: Clicking on the product links below takes you right to them. When making a purchase through these links, a commission is earned by WWTNT at no extra fee to you. But don't worry, I only feature products that I truly value for my readers.
There's so much more to learn in my course The Right Way To Edit Your Closet A Stylist's Step-by-Step Guide To A Streamlined Wardrobe!