How To Wrap It Up In Timeless Luxury
Hopefully, you're just in time to shop for these great finds! One or two clicks on the images at the bottom of this page will take you right to them. Nonetheless, read on for a mini shopping lesson and use these images as inspiration for your next outfit.
Why These Work…
This outfit takes classic, timeless elements (a camel wrap coat, black turtleneck, tortoise shell sunglasses, and jeans) and mixes them with edgy accessories for a more modern look.
Loro Piana is famous for its luxurious Italian fabrics. The quality and timeless style of this camel wrap coat is worth the investment.
The cashmere turtleneck and high end jeans are great luxuries to own, but the same look of them can easily be accomplished for a lot less. They are only acting as the base of the outfit. As long as you find a flattering fit, your base layers don't have to be expensive.
The color block handbag really makes the outfit! Its shape and color combination are unusual, but the structure, top handles and rich leather keep it grounded. I also included a lower priced alternative below.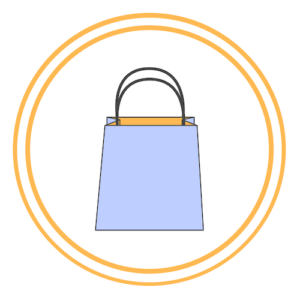 Click below…
You'll be taken right to the stores that carry them for more information! If you make a purchase through these links, a commission is potentially earned by WWTNT at no extra fee to you. Only products that are truly valued by WWTNT are chosen to be featured.
Do me a favor?
If you purchased something, I'd love to know how it worked out for you in the comments below. Feel free to email me photos of how you wear it as well! I read every comment and use what I learn from your feedback to choose future products for you.
And if you haven't already, subscribe! You'll receive what you need to build a closet full of flattering outfits that fill you with confidence and make you shine.