The Essential Handbag Collection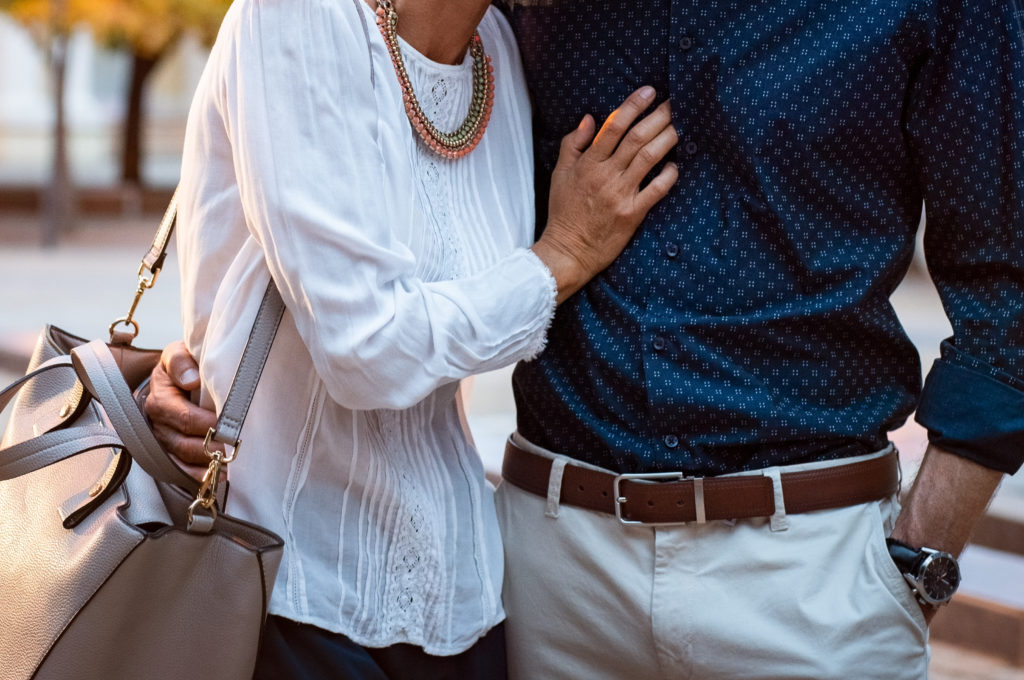 Men get pockets. We get a handbag.
It's not fair and it wasn't always this way, but until we have enough pockets to handle everything a woman needs to carry with her, we're stuck being the pack mules.
In fact, did you know women's pockets are about 1/2 the size and depth of men's?
Fortunately, until a coordinated pocket uprising leaves us with something useful (and doesn't add too much bulk to our hips ; ) designers have at least created some knockout handbags for us to carry in the meantime!
Both functional and fashionable, the right handbag really can make the outfit. At a minimum, you need three: a daily work horse, a weekender, and an out-on-the-towner.
No arguments. A big, structured bag is too heavy looking for a summer dress or shorts and is way out of place with a cocktail dress.
Luckily, you don't have to spend a fortune to get the right look, but you do need to know what to look for when shopping for one that has quality that lasts.
The Need to Knows…
Here are some overall guidelines for purchasing any bag, as well as a few general tips to keep in mind when shopping for the look for less:
Make sure it's not too heavy empty. You don't want straps digging into your shoulder once you've filled it with what you need.
Make sure it opens and closes easily, has a wide enough opening, and will easily accommodate your phone and other items you always carry.
As for inexpensive bags, dark colors tend to look richer and better mask lower quality leathers.
Hardware should be somewhat thick and zippers should glide smoothly.
Unless they are high end luxury bags, prominent logos can actually cheapen the look of your bag. 

A well done "look for less" could be mistaken for a high end bag if it doesn't have a telltale name on it.
If the bag is nylon, the fabric should be thick. It looks more expensive and lasts longer.
Both the bag and the lining should have quality stitching. There shouldn't be any loose threads. It's super frustrating to lose something beneath the lining of the bag.
If patterned, the print should match up at the seams.
The straps should be strong and well stitched to the bag since this is where the most stress is placed.
As I said, you need at least three bags, but there are others to consider as well if you're going for the ultimate collection every girl deserves.
I've given you my choices from each category at a variety of price ranges. If the high end bags are out of your budget, take a look at them anyway to familiarize yourself with some of the details that make them expensive. It will help you to more easily identify the best quality for less. Ideally, you can find these bags in person and feel the quality of the leather and hardware, but at least look at them closely online.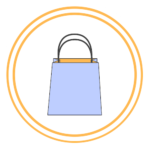 (Note: clicking on the following products will take you right to them! If you choose to purchase something, WWTNT may get a commission at no additional fee to you. But don't worry, being a seasoned stylist, I only choose products I truly value and think will successfully meet your needs.)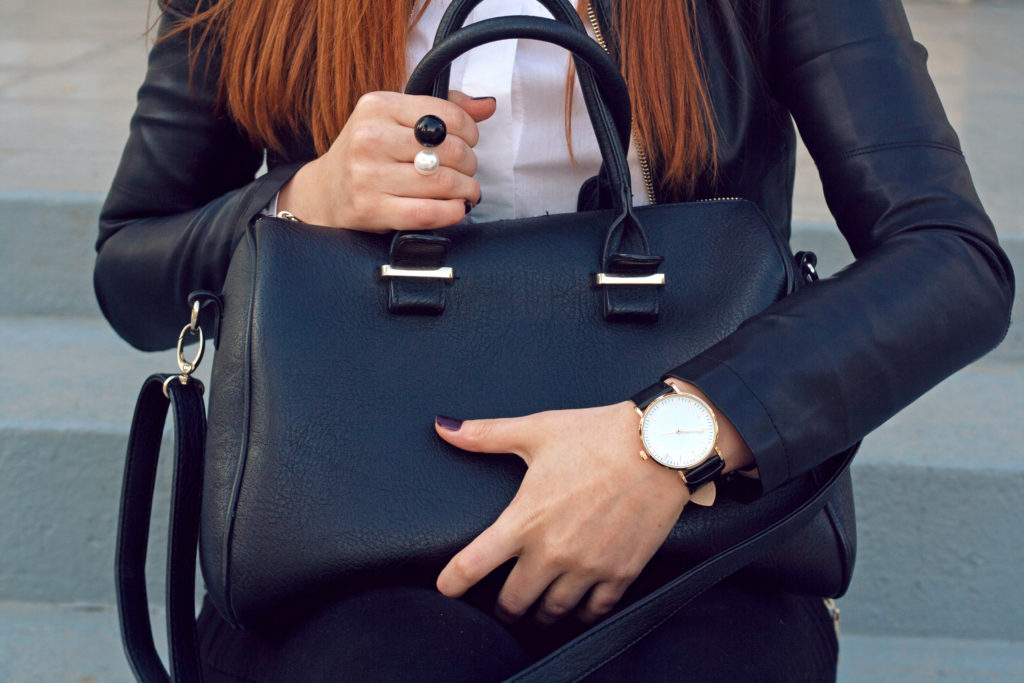 The Daily Workhorses:
This is a practical handbag with the integrity to withstand a lot of use. It's your main bag. You're looking for:
Quality that lasts, so buy the best you can afford.
A classic design is well worth an investment because it won't go out of style.
You want it to be big enough to carry what you need, whether that's a laptop or a baggie of cheerios for the kids.

 
No matter what your price range, there are a few timeless styles to consider in this category:
The Satchel Handbag:
This workhorse has a divided interior so that you can quickly find what you need. It's most often structured and perfect for work environments. It often has two handles, one that's a top handle, as well as a shoulder strap.
The Hobo Handbag:
The hobo handbag has a more casual look. It's unconstructed and generally quite roomy inside. But avoid the temptation to overfill it. The look should remain slouchy, not stuffed.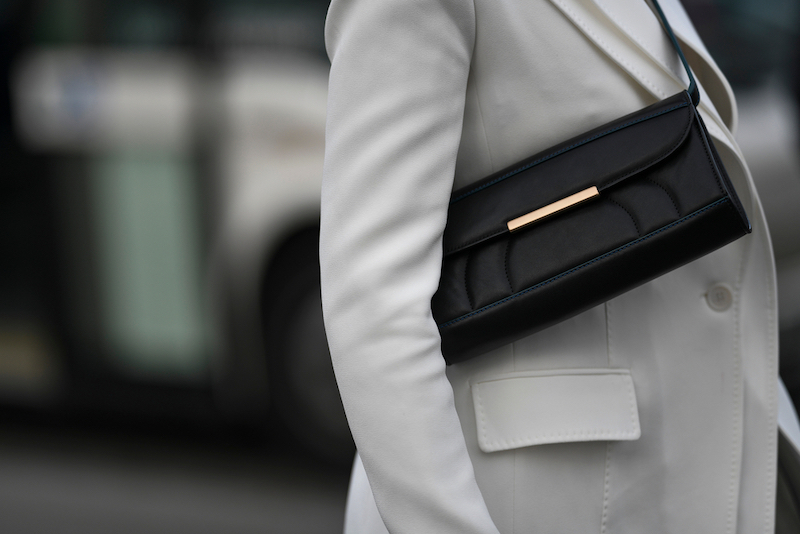 The Shoulder Bag:
The shoulder bag comes in a variety of sizes but should easily tuck under your arm. The iconic quilted Chanel handbag with its double chain handle is one of the originals. The double chains offer a jewelry-like effect and can be separated to convert to a crossbody style. 
A Note About Workhorses:
If you can afford to buy two workhorse bags, get one to go with cool colors like black, blue and grey, and one to go with warm colors like brown, tan, and olive. Ideally, figure out whether you wear more cool tones or warm tones and spend more on that bag, since it will be getting more use.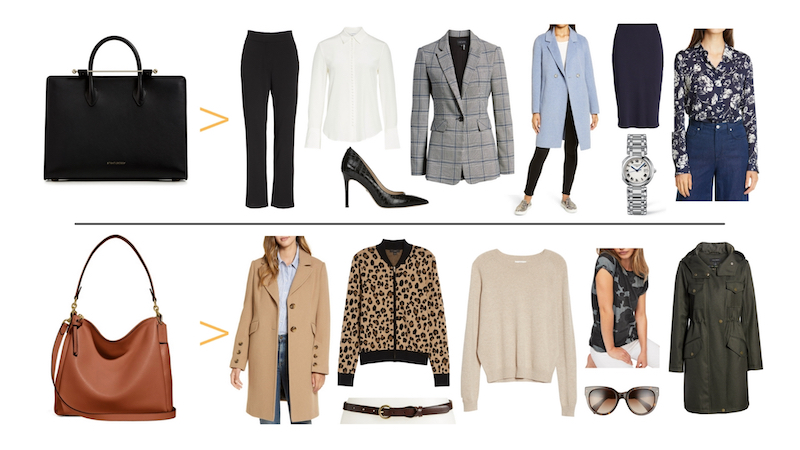 If you can only do one, a cognac colored handbag (which is burgundy) can handle both warm and cool colors.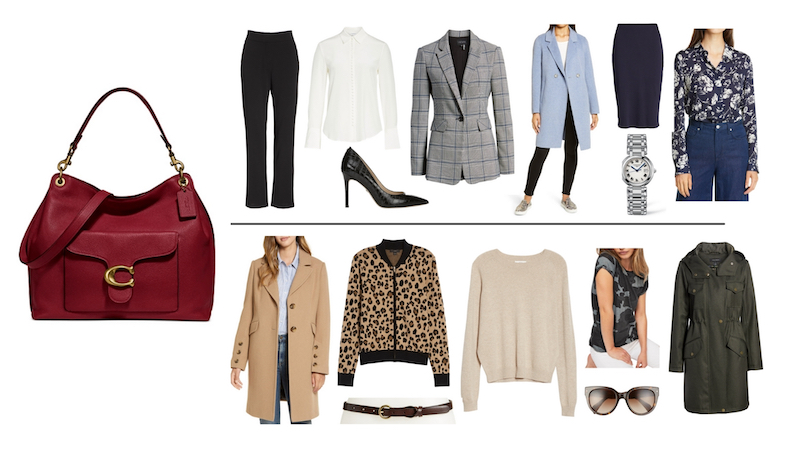 The Weekenders:
These are the purses you use for more casual occasions. They don't necessarily need to be as substantial as the workhorses, but you'll still frequently use them for hands free outings like shopping and other weekend fun.
The Tote Bag:
This spacious bag in sturdy leather is strong enough to be a workhorse, but in softer constructions, it's perfect for casual weekends and farmer's markets. Either way, it's made for running errands.
The Pouch:

 
You'll probably need a couple pouches for voluminous handbags like totes, hobos, gym bags, beach bags, etc. They keep all the little things in an easy to find spot. They also make switching purses effortless. Many tote bags come with removable matching pouches. You can also use anything from makeup bags to pencil cases. Extra points if they make you smile!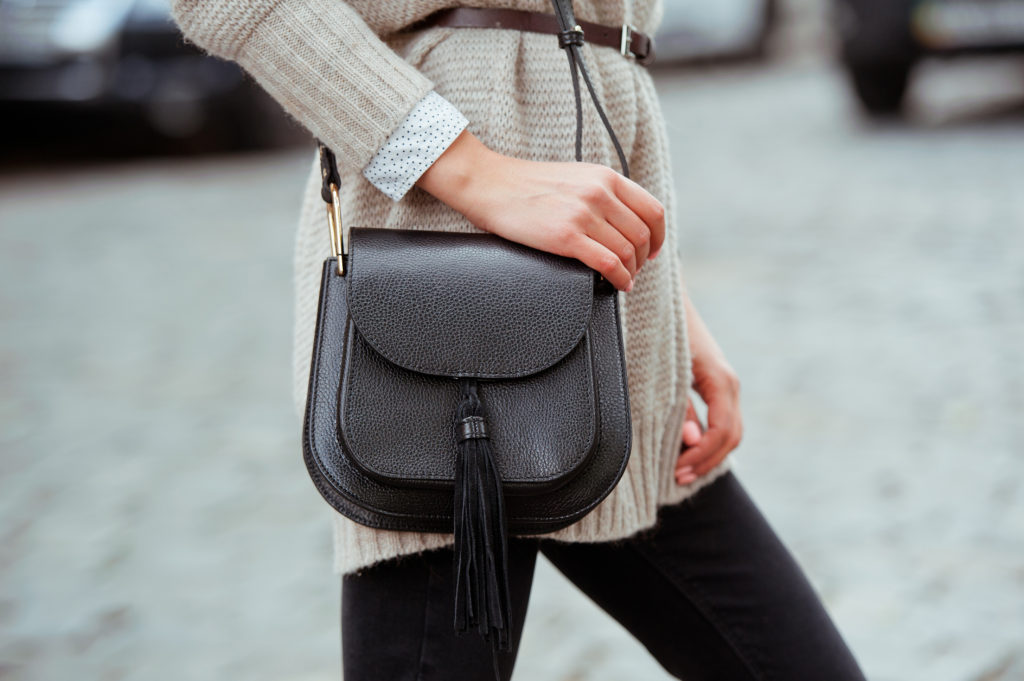 The Crossbody Handbag:
When you need your hands free, this is your go to bag (think shopping, concerts and amusement parks!). If you're busty, the strap can annoyingly cut you right in two. If so, try wearing the bag closer to being in front of your stomach than on your hip.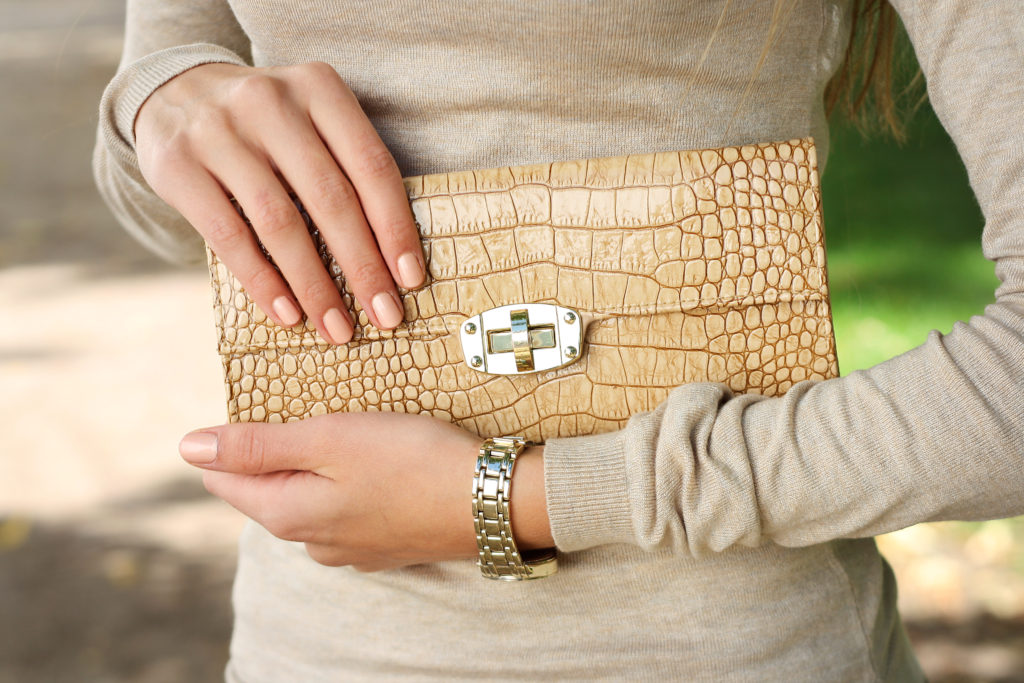 The Out-On-The-Towners:
These are the bags you use when you're dressed up and just need to carry a few things. The workhorses and weekenders are just too bulky or casual for these occasions and outfits.
The Clutch:
Oh I love a clutch! There's something so chic and feminine about it. Because they are small, you can go all out with design without worrying it will be too busy with your outfit. Think of them as decorative jewelry. And if you hate the idea of having something constantly underarm, many of them come with a hidden strap you can put around your wrist or over your shoulder.
The Evening Bag:
These are clutches to the max! Many sparkle with dazzling embellishments while others are sleek and understated. Like special jewelry, they elevate your nighttime look. When not in use, they beautifully decorate an accessories shelf. 
An Etiquette Note:
Just an etiquette note on these two, when you're out dining, no matter how pretty they are, it's not appropriate to put them on the table. They should rest on your lap under your napkin, behind your back, or on a chair next to you. 
Or, you can use one of these clever, little purse hooks. They have a rubberized back and open up to hook onto a table top so you have a convenient place to hang your bag wherever you go. Click the photo of this set of four to be taken right to them.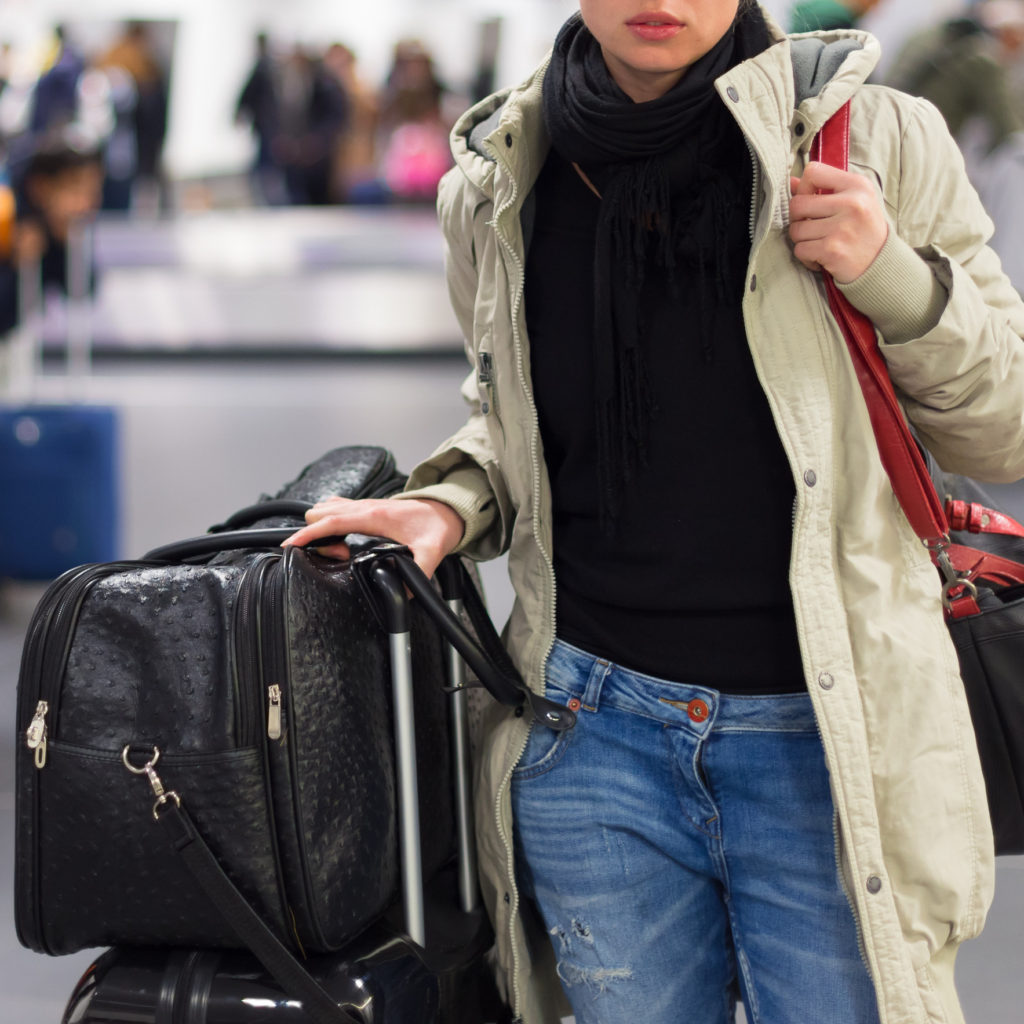 The That's-My-Jobbers:
These are job specific bags that will round out your collection in style.

The Phone Carrier:
This little gem is great for when all you need is your phone and a credit card. It's an "out for a walk" bag.
The Weekend Getaway Bag:
It's the just going away for one or two nights bag. Don't bother with the suitcase or settle for an old duffel bag. Go away in style instead!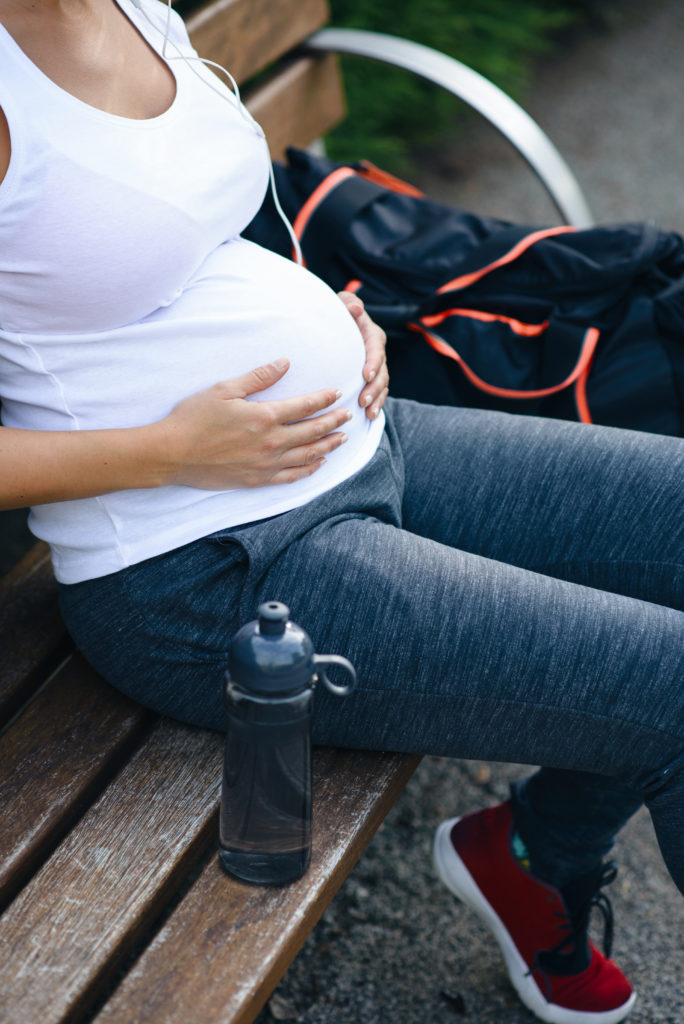 The Gym Bag:

 
Some gym bags are better than others. With tough tech construction, and just the right amount of compartments, these will get you back and forth, keeping everything in its place.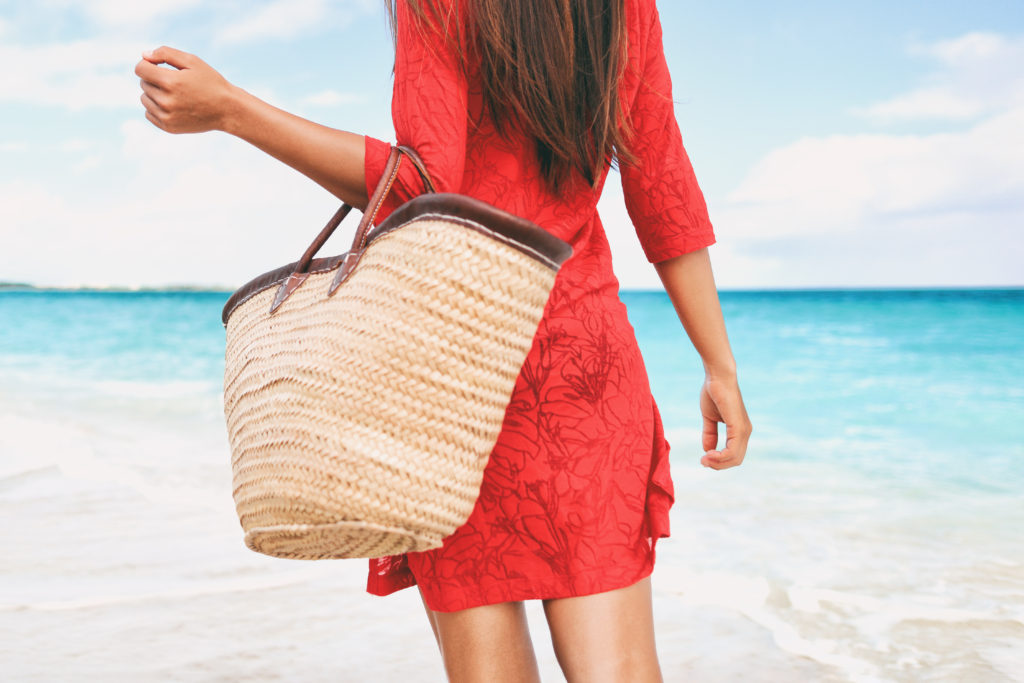 The Beach Bag:
It's great to have a bag specifically designated for the beach or pool. Just leave the sunscreen, magazines, and sand toys (and sand) in it until your next escape.
The Diaper Bag:
This becomes your every. single. day. bag. You need something functional that matches your style (and that Daddy won't mind carrying!). Don't worry about finding one that converts to a regular handbag afterwards. Believe me, by then you'll be ready to see it go!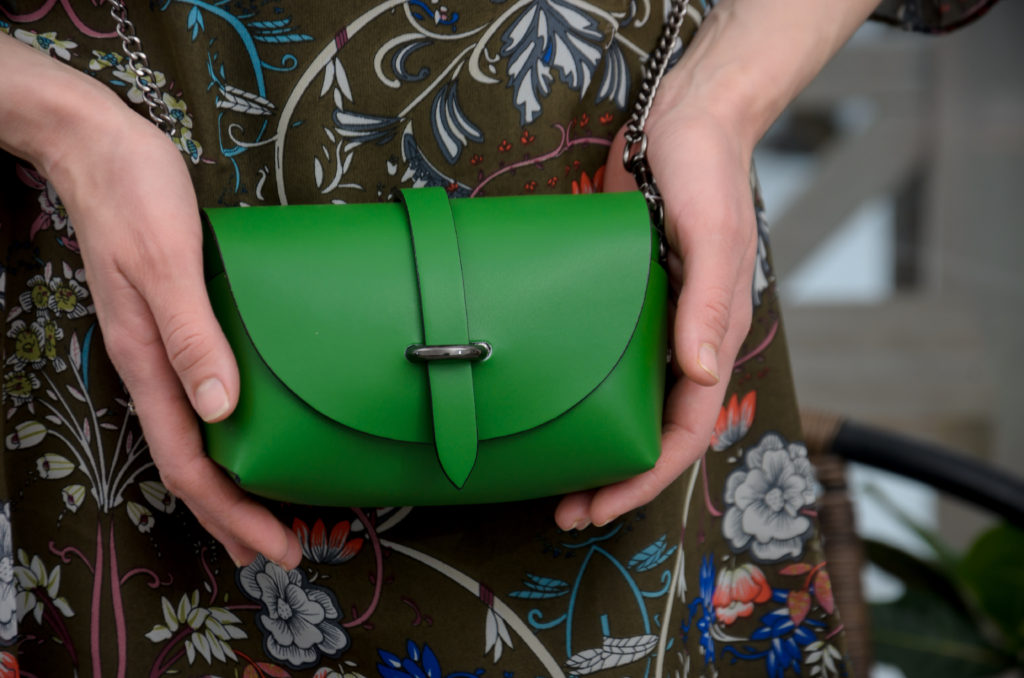 It's been awhile since I had to carry the incredible amount of stuff a diaper bag has to hold! I have to say, it's quite liberating to finally be able to go out once in awhile with just a phone, a credit card, some keys, and a lipstick.
And before too long, our phones will be the only thing we need (I'll still take the lipstick!).
I'm all for the pocket revolution, but, nevertheless, I'll always love a beautiful handbag. I hope this guide helps you find one you love as well.
For even more choices, check out the WWTNT Shop.
And if you haven't already, subscribe! You'll receive what you need to build a closet full of flattering outfits that fill you with confidence and make you shine.