Get The Skinny On The Sneaky Undergarments You Need

A long time ago, before SPANX, Hollywood seamstresses and stylists had to find creative ways to provide "demure coverage" for their starlets. There were panty lines to hide, insecurities to camouflage, and assets to highlight. Seamstresses sewed bras and corsets into dresses and constructed elaborate linings for sheer or light colored garments. Stylists taped and strapped any unwanted bulk into place (fabric or otherwise!). They knew all the tricks (and still do)!
Thankfully, that kind of "movie magic" can be a thing of the past.
Now, with the myriad of technical fabrics readily available, there's a slew of companies making quality shape wear and affordable undergarments that keep things running smoothly for all of us.

A New Goal:
And fortunately, since the days of Old Hollywood, our goals are shifting when it comes to shape wear and other underpinnings:
Your goal is to create smooth lines, NOT make yourself skinnier! 
You just want a silhouette devoid of lines, lumps, and bulk (and the added benefit of not having your skirt get stuck between your cheeks)! Don't torture yourself with tight, squeezing undergarments. No need for that anymore.
In fact, you can choose the next size up in restrictive shape wear to ensure comfort. You'll still create a smooth, panty-line-free silhouette, but you won't be continuously conscious of something suppressing your movement (or breathing for that matter!).
(If you're looking for "skinny", read How To Best Dress Your Shape: Proportion Is The Key  It teaches you how to visually sculpt your shape into the coveted hour glass figure by choosing the right clothing to balance and flatter you. But you still need a smooth finish, so keep reading!)
Resurrection:
You can breathe new life into the clothes you already own by simply changing what you wear underneath them. I'll cover the basics that you see most often in the lingerie departments. I've included links to some of my favorites that have proven themselves worthy.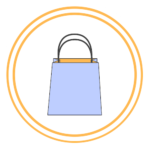 Clicking on any of the products below takes you right to them. When making a purchase through these links, a commission is potentially earned by WWTNT at no extra fee to you. But don't worry, I only feature products that I truly value for my readers.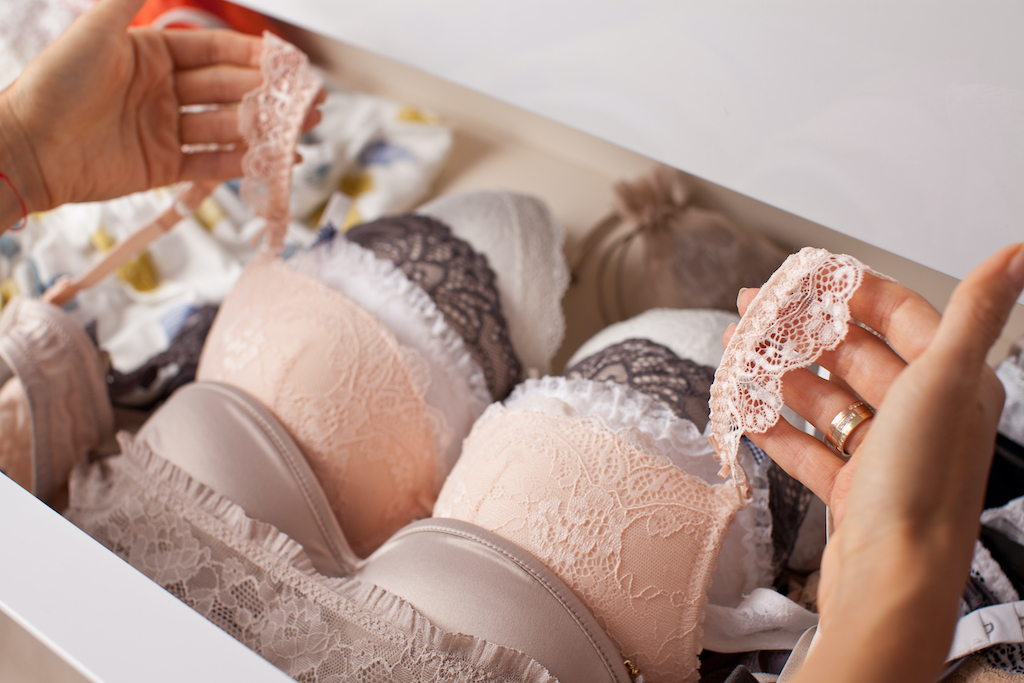 Undergarments For Your Top:
Bras:
It's all about finding the right fit, and there's a science to it. Learn how to find your perfect fit from Nordstrom's bra fit expert here.
Wacoal's famous ultra-soft brushed fabric covers the stretch foam-lined cups of a bra that smoothes and shapes without wires. It works beautifully under t-shirts. There are 1000 raving reviews on this one! It's well worth its price.
Designed to move with you throughout your day, this wireless, soft-cup bra features wide, flat elastic hidden at the bottom band (under pretty lace) for added support.
This wireless bralette offers support without elastic or bulky seams for a light, barely there feel and smooth fit that disappears underneath clothing. It's another popular pick with glowing reviews.
If you prefer a bra with wire support, Chantelle's Invisible Memory Foam T-shirt Bra is made of whisper-soft seamless microfiber and disappears under clothing.
Your sports bra needs to be wide enough to contain all of your breast, and the band needs to be tight enough to provide the support you need. For the best fit, you should be able to fit two fingers between your body and the band, but not more. Rei Co-Op has an excellent article on  how to choose a sports bra.
A good convertible strapless bra has removable straps that can be reconfigured for various neck and back lines (halter, tank, low back, etc.) as well as a wide band with multiple fasteners for support. Look for rubberized inner seams to greatly increase staying power.
A long line strapless bra is excellent if you are larger chested and have trouble with regular strapless bras constantly slipping. This bra doesn't slip because it sort of rests on the shelf created by your ribcage and waist.
Extras:
Whether you're wearing all white or a slinky dress, this pair of nipple adhesives is the perfect solution when a traditional bra just won't work (and your breasts still hold their shape without support). Made with Invisifeel™ silicone for the smoothest coverage possible, they feature a matte finish so photos won't reflect light through clothing (yes, you have to think of that!). Plus, these covers are washable and reusable so you can wear them time and again. Follow the cleaning instructions carefully so they maintain their stick. 
A camisole is the ideal thing to wear under sheer blouses. Commando is the perfect name for this camisole, as the variety of colors available quietly blend in with your skin tone or shirt.  True & Co. is a brand found at Nordstrom, but they also make a lesser priced line for Target. Their microfiber camisole is a smart and savvy find.

And For Your Bottom:
Panties:
If you love lacy lingerie, but hate visible lines, these are a welcome find! In addition to giving you a nice rear view, the Spanx Undie-tectable, next-to-nothing panties have elastic-free edges and a bonded waistband to make them invisible under clothes. Simone Perele takes stretch lace to a luxurious level with these sassy, seamless boy shorts.
Get a line-free look with these soft, stretchy thongs cut with clean edges that disappear beneath clothes. The Chantelle thong is super comfortable and comes in a variety of colors. Spanx is another brand that does a lesser priced line for Target. Assets by Spanx is a full line of shape wear worth checking out. I recommend sticking to their undergarments and hosiery, as the leggings tend to be too sheer (go with Spanx instead for those).
Shape Wear:
These mid thigh shaper shorts are light yet powerful for flattening your tummy and forming a smooth surface under skirts. The edge-bonded sides provide comfy, squeeze-free slimming. However,  they aren't the best if you're concerned about a "muffin top". In that case, choose the next one.
The high rise waistband of these shaper shorts put an end to the dreaded "muffin top" and allow the fabric of your clothing to drape fluidly and smoothly over your body. Works like a charm under dresses, skirts, and even pants (as long as your shirt covers it). And happily, because they're from the Spanx family, they're available in a variety of skin tones.
Form fitting dress? This lightweight sculpting shaper has bonded front panels for a flat stomach and edge-bonded sides for comfy squeeze-free slimming.
Slips:
The slip. They were the original undergarments – before all that squeezing. The vintage ones (if you can find them) are some of my favorites because of their sexy appeal (they are also perfect as nightgowns!). Slips are ideal because they keep dresses from being too sheer, soften lines, come in a variety of lengths, and allow fabric to drape evenly over the body. Today's raw-cut microfiber edges ensure a smooth, invisible fit. Get the sculpted style for form fitting dresses.
These Commando half slips for skirts are perfect because the above-the-knee style won't ride up thanks to their weighted hems. The Jockey Generation slip has a pretty lace waistband and a great price tag.
Hosiery:
When looking for sneaky undergarments, don't forget your feet! Let your shoes enjoy the spotlight with no show socks.  Moisture wicking socks will keep your feet dry and spare you the embarrassment of stinky shoes.
If you need to wear tights and want to maintain a smooth silhouette, here's a "two for one" from the authority in shape wear! Look to Target for more, including sheer hosiery and even a maternity option.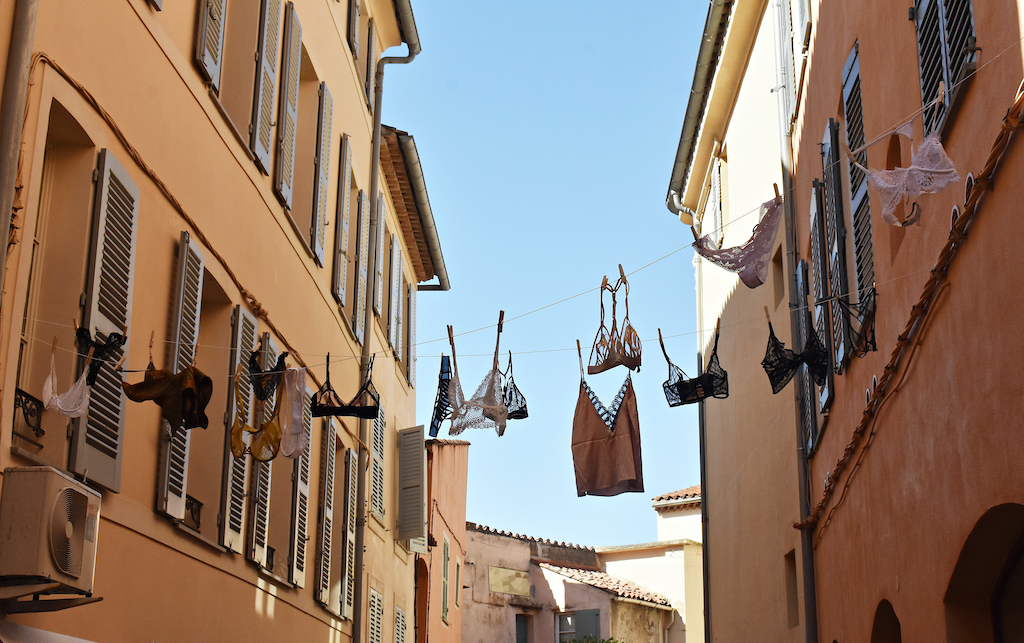 Stylist Notes:
Take care of your undergarments so they last! Either hand wash (like a champion) or use the gentle cycle on your washing machine (like the rest of us).
But if you use the washing machine, you must put bras in lingerie wash bags so the wires aren't damaged as they tangle with other items.  And always line dry your underpinnings. Synthetic materials used in most bras and shape wear can't stand the heat.

The Essentials:
You'll probably only need a few things from the multitude of options I laid out for you. As I said, I've covered the basics so you'll be familiar with the undergarments you see most often in lingerie departments.
Personally, what I consider essential to every woman's wardrobe is:
a strapless bra (or nipple adhesives if you don't need support)
a sports bra (nonnegotiable – protect your assets!)
no show panties (full back or thong)
no show socks
and either a slip or one other body smoothing piece of shape wear
The stylists and seamstresses of Hollywood Past have spoken and the modern day shape wear companies have listened. Take advantage of the advances in undergarments, thanks to technical fabrics like microfiber and lycra.
And remember:
Your goal is simply to smooth your silhouette. The days of suffering for fashion are history.