See How Just a Little Mustard Spices Up An Outfit
Hopefully, you're just in time to shop for these great finds! One or two clicks on the images at the bottom of this page will take you right to them. Nonetheless, read on for a mini shopping lesson and use these images as inspiration for your next outfit.
Why these work…
This long cardigan is a great bridge between cold and cool weather. Try it belted for more waist definition as well.
The neutral color of this handbag is accented by a pop of colorful tassels and a modern, wide guitar style strap. It adds fun to an otherwise basic outfit.
The ruffled details of this blouse takes the eye upward by creating interest at the shoulders.

 

The optional deep-v opening elongates the neck. For another lengthening look with a more defined waist (and if that much mustard is too much for you), see the peachy option with just a splash of it below.
Consider white jeans as neutral as the rest of your jeans. And yes, they can be worn all year around. The pair I recommend below are a great choice because the fabric isn't see through (something to always consider with white).
A denim skirt suddenly looks polished in this sophisticated pencil cut silhouette. I included a darker denim version below as well.
Classic hoop earrings get an interesting twist with this unique closure.
What a surprise to find this caliber a cut in such an inexpensive camisole! The adjustable straps and fluid fabric make this staple a

 

look for less winner.
Classic accessories are always worth an investment. The rosy color of these aviator sunglasses creates a flattering blush on your cheeks.
The pop of color and metallic disc on these basic slide sandals are like jewelry on your feet.
The neutral color of this bootie works well with white.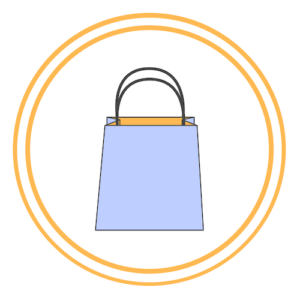 Click below…
You'll be taken right to the stores that carry them when you click on the images below. If you make a purchase through these links, a commission is potentially earned by WWTNT at no extra fee to you. But don't worry, only products that I truly value for my readers are chosen to be featured.
Do me a favor?
If you purchased something, I'd love to know how it worked out for you in the comments below. Feel free to email me photos of how you wear it as well! I read every comment and use what I learn from your feedback to choose future products for you.
And if you haven't already, subscribe! You'll receive what you need to build a closet full of flattering outfits that fill you with confidence and make you shine.