How To Be A Suede Sophisticate For Under $100
No matter what your income, everyone loves a convincing look for less, especially when it's under $100!
Hopefully, you're just in time to snag one of these uncovered gems.
Why these work…
A slinky camisole is feminine and a step or two up from a t-shirt. The fluid fabric falls nicely under the cinched cardigan and the snake print adds interest to an otherwise minimalist look.
Simple, skinny drop earrings are elegantly understated, but draw the eye upward as a metallic flash grazes the neck.
The v-neck line and tie closure of this wrap cardigan accentuates the waist. This wardrobe staple's color is neutral and goes with everything from dressy skirts to casual jeans.
The warm tortoiseshell tones of these sunglasses flatter most skin tones and the cat eye style is timeless. (You won't believe the price!!)
A wide, enamel logo ring adds a sophisticated gleam to your right hand.
The light color of this suede boot softly compliments the outfit, while the stacked block heel comfortably gives you commanding lift.
Contrasting tassels of this vegan leather bucket bag echo the color and style of the suede boots. The snapped shoulder strap adjusts to the perfect length.
Jo Malone London's luxurious scents can be worn solo or layered for truly individual effects. This conveniently sized spray cologne is woody with earthy, aromatic tones that bring a natural depth.

A high waist cut and a just-right stretch combine to create a pair of everyday

jeans

that fit to flatter.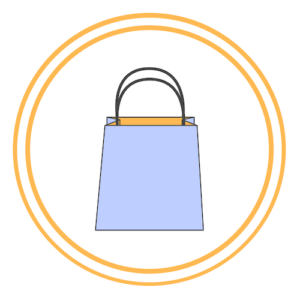 (Note: clicking on the following Under $100 products will take you right to them! If you choose to purchase something, WWTNT may get a commission at no additional fee to you. But don't worry, being a seasoned stylist, I only choose products I'm certain will fulfill my readers' needs.)
Do me a favor? If you purchased something, I'd love to know how it worked out for you in the comments below. Feel free to email me photos of how you wear it as well! I read every comment and use what I learn from your feedback to choose future products for you.
And if you haven't already, subscribe! You'll receive what you need to build a closet full of flattering outfits that fill you with confidence and make you shine.